The notion that carpets are the safest flooring choice for households isn't absolutely true. The argument is that the soft surface of carpet flooring and the cushion under-padding reduces the impact of fall. However, there are other measures you can take to make concrete flooring slip-resistant. The truth is, issues with sanitation and harboring allergens make carpet floors hazardous. This especially applies to children and adults with allergies. Read on to find out why concrete is best for sanitary and hypoallergenic floors.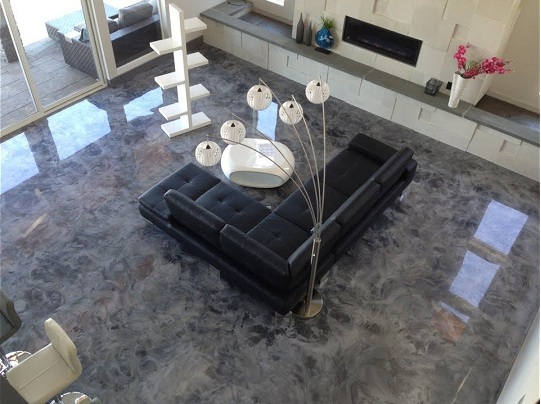 It prevents dust mites and allergens.
It is widely known that having carpeted flooring is synonymous to regular vacuum cleaning. This is because the fibers in carpets are a haven for dust mites, pet dander, and other allergens. This extremely problematic for those with respiratory issues and hypersensitive immune systems. Children are especially at risk because their immune systems are more sensitive to allergy aggressors.
By choosing concrete floors, you can eliminate these risks. Polished concrete and epoxy coated floors provide a smooth and seamless surface that don't trap allergens. This reduces the presence of allergens in the whole household by a significant amount.
It inhibits the growth of mold and mildew.
Mold and mildew are hazardous to the health and can ruin your belongings. Black mold is especially toxic. Its spores can cause nasal and sinus congestion, difficulty breathing, dizziness, and throat irritation. It can also stain fabric and can be very difficult to remove.
As mentioned earlier, concrete floors can be polished or coated with epoxy resin. Both these concrete flooring applications are resistant to stains, liquid spills, and drippings. This eliminates moisture from the floor and won't give mold and mildew anywhere to grow. Simply wiping off any spills and drips are enough to keep the household mold and mildew free.
Sanitary Concrete Flooring Options
Polished Concrete Floors – Concrete polishing is done by buffing out the surface of a bare concrete surface with physical abrasives. This type of flooring is extremely easy to clean and doesn't require the use of harsh chemical cleaners. Aggregate exposure levels can be adjusted to your liking for a decorative effect.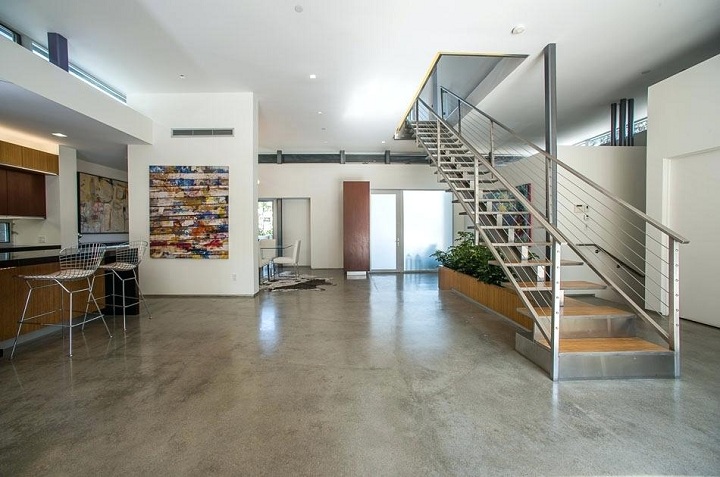 Epoxy Floor Coatings – Epoxy floor coatings fill in the porous surface of bare concrete. It's slip-resistant and easy to clean and maintain. The benefits don't stop there, because epoxy flooring is known for its industrial-grade durability. It also allows a lot of room for creativity because of its different decorative systems.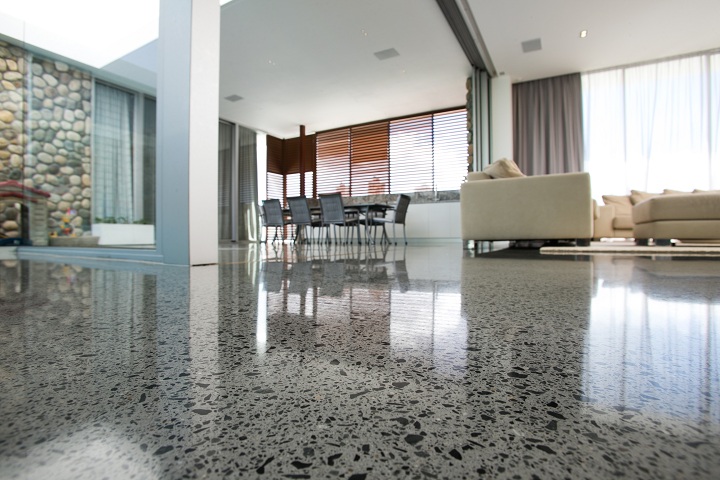 When it comes to your family, safety should never be an option. Make the right flooring choice for your home, yourself and your children. Is your concrete floor in Chicago? Then you'd probably want to know more about decorative concrete services in the area. Visit our homepage to learn more.