Concrete is a highly preferable paving and flooring material. It is durable, affordable, and highly versatile. But what do you do when signs of wear and tear start to show up? What can be done to update its appearance? With only repairs and updates needed, removing and replacing the existing slab would be crazy. Adding tile, stone, carpets, or other materials would be time-consuming and expensive. Property owners would be glad to know that there is a suitable outdoor and interior flooring option.
Concrete Resurfacing is a type of repair that gives existing concrete slabs the opportunity to look and work better than it ever did. There are overlays and coatings that can be stamped, sprayed, and customized with paint chips. This method of restoring concrete can only be done on slabs that have minimal damage. If the damage is deep and extensive, replacing the slab would be a more appropriate solution.
Top Decorative Concrete Solutions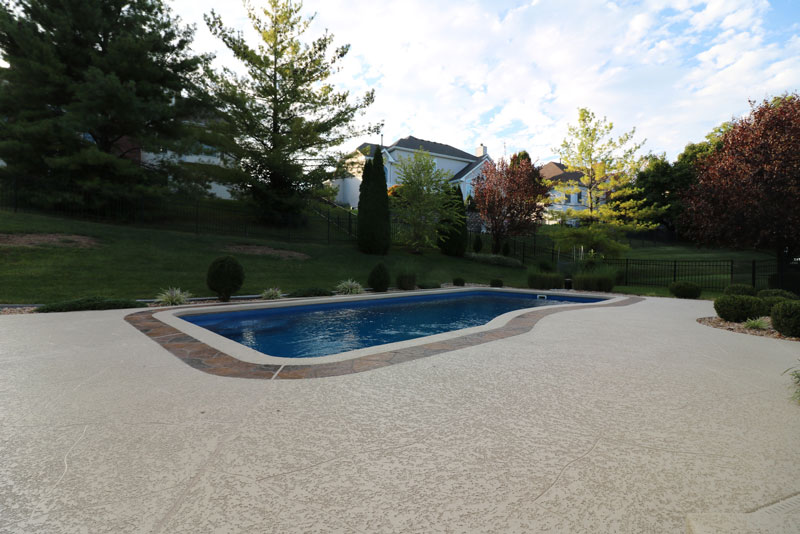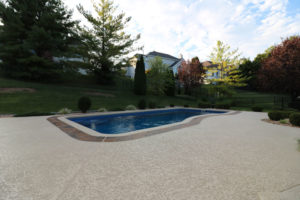 Stamped Concrete Overlay – For those interested in patterns and designs, stamping an overlay can yield extra special results. There are stamp mats with cobblestone, flagstone, and slate patterns, which look impressively realistic. There are brick, tile, and paver patterns, and a whole lot more. These are perfect for concrete pool deck repair in Chicago, IL and concrete patio resurfacing and other concrete resurfaces.
Spray Knockdown Finish – This is a spray-down method that involves an acrylic concrete coating and a hopper gun. The sprayed coating on the slab is knocked down with a trowel, creating a spray texture that is stunning and slip-resistant. This is ideal for resurfacing a concrete pool deck and driveway where traction is most needed.
Epoxy Flooring – This two-part material is popularly used for garage floors and other concrete surfaces that need extra durability. It is resistant to most types of damage.
Polyurea Polyaspartic Coating – This is also a two-part material that is similar to epoxy. It is a mixture of two materials that, once blended, start to harden to a very tough surface. This fast-drying coating only requires a day to install and the surface can be used the next day.
Update and enhance your pool deck, driveway and patio with our concrete resurfacing options. Call (773)377-8976 today.
It is about time to abolish the myth that the only way to acquire gorgeous and functional concrete spaces is by using high-end materials. There is a more economical decorative concrete option and Chicago Concrete Resurfacing is more than happy to provide it for you. We have been in this business for over 20 years now and we are proud of the skill and expertise we have acquired through the years.
Looking for concrete crack repair service? Call or email us today to schedule a consultation, an evaluation, and quotation right in your own home, free of charge!